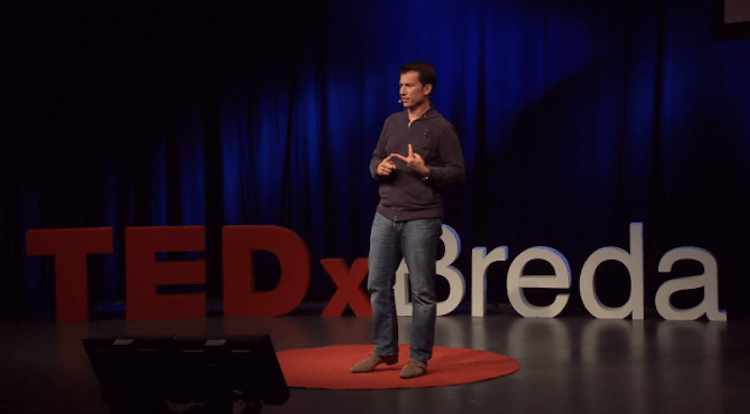 Organising the second edition of TEDxBreda took a year of hard work, but the TEDx-event was one to remember.
Marvel, humor, self-deprecating and some brilliant ideas filled music temple Mezz in Breda. CEO of CM Jeroen van Glabbeek was invited to share his wonderment.
Jeroen found himself in an excellent company between TED-speakers writer Daan Windhorst and 'towny' Niels de Beer. In the third track Jeroen reflected his vision on the Dutch educational system and why it's requires rudimentary and fundamental changes. Jeroen wonders why Dutch society spends some much time and effort in preserving a system in which people generally don't learn their most valuable life lessons.
TED-events are known for their speakers sharing inspiring and unique ideas that put people to react. The theme of the second edition of TEDxBreda was Time To Wonder. Speaker Rens van der Vorst shared his marvel on the well known Pool Chair Problem, Daan Windhorst explained why you should never trust a TED talk in the first place and Jules Evans started with his personal story on why philosophy can change ones life.
try sms for free
---
---
Enjoyed this article? Please share the news!