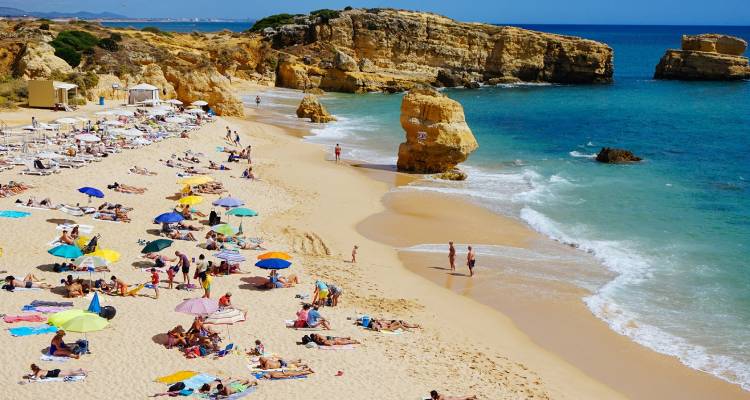 In addition to competing on the best price, there are a lot more opportunities to persuade consumers to book their holiday. Think about the benefits of payments in terms for trips, hotel reservations and tours!
The holiday season is in full swing, and many consumers are looking for an attractive break or vacation during this time of the year. Holiday websites with last minute offers are frequently visited and everybody is in search for the best deal and the lowest price.
Travel agencies usually require a deposit at the time of booking and a balance payment a few weeks before the start of the trip. In fact, payments are already made in terms: two terms. Because every payment term needs a manual process, the number of terms most of the times won't be extended.
This limited split of payments can create a high threshold for some consumers to book a vacation. Consumers with a smaller budget for example, might be convinced to make a booking if more than two terms are offered. In addition, multiple deadlines ensure that a big part of the travel fee will be paid faster thus the cash flow of your organization can improve.


Easy payments in terms with AutoCollect
There is a solution that easily allows you to offer payments in multiple terms without losing time with your administration. CM's AutoCollect automatically collects the split payments, requiring little or no additional work. AutoCollect makes the first payment with a local payment method (for example Sofort, Bancontact, iDEAL). If the payment is successful, the next terms will be automatically collected. Missed payments are automatically rescheduled to collect them successfully.
The deadline of the last payment is before the start of the trip. As a result, there are no financial risks for the travel agency. This will make the customer journey of the traveller easier and stress-free. With AutoCollect you have the ability to use segmented marketing tools, in response to payment behavior, to convince the consumer to book another trip. With AutoCollect, you also have the option to use the remaining CM platform products, such as SMS Campaigns and Email Campaigns.
Not only does it make it possible for the traveller to travel safely and for you to collect the travel fee without risks and time loss, you can also ensure that accommodations and related services are sold on time and your cash flow remains healthy. And because of the convenience of multiple automatic payment terms, you know how to differentiate yourself from the competitor and tie the consumer to your brand for future bookings.
We would like to tell you more about how AutoCollect can automatically process payments in terms. Contact sector specialist Viola de Bruijn for more information about the mobile solutions of the CM platform for Travel & Tourism.
Start with AutoCollect today
---
---
Enjoyed this article? Please share the news!