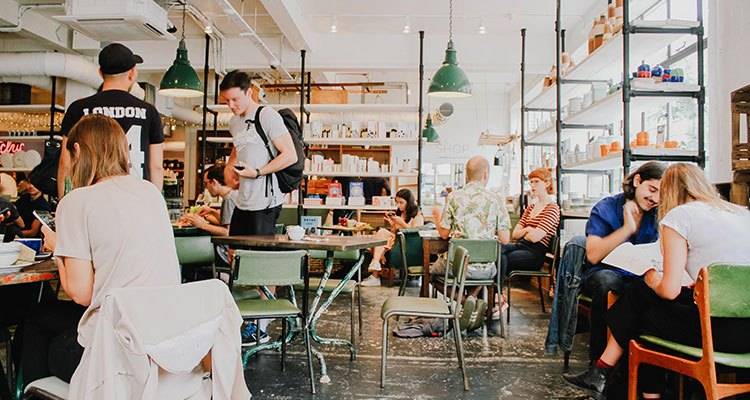 If you want your marketing message to be seen by your target group, mobile is the best channel. In particular SMS, of which 98% are already read within a few minutes, can quickly increase your conversion. Sending business SMS online is easier than ever, from our intuitive online interface.
The easiest way to reach your target group effectively and fast is via the Send App. This online interface is easy to use by anyone, even without the help of developers, to send SMS online. Many companies, large and small, therefore already use this technique to send marketing messages to their target group. From your PC you can send your convincing SMS campaigns directly to the phone of your (segmented) target group. Real-time delivery and statistics show which messages convert.
SMS marketing messages
Companies worldwide use the power of SMS to reach their target group quickly, either locally or globally. You send your first campaign within one minute. With the Send Messages app you create SMS templates that you can use for different campaigns. Create segments in your target database for targeted and personalized campaigns. In addition, use merge tags for further personalization.
Send your campaign immediately or plan for later. Have opt-outs processed automatically in your address book and send remarketing messages to recipients without conversion. This way you get the maximum out of mobile marketing with our intuitive interface, even without technical skills.
Send SMS online, from your own PC
Anyone with a CM platform account can use the Send Messages app. The app is installed by default. This WebApp is an intuitive online self-service interface to send SMS campaigns to any database. You do this via a few easy steps.
Go to your user profile and set up a campaign within one minute. Upload your database and write your message. Then set up your message in the template and send it immediately. You can also choose to schedule the message to automatically send at a later time.
The benefits of the Send Messages app
If you opt for CM's SMS platform, you choose reliability and scalability. Thanks to our direct connections with operators, you can always count on fast and reliable delivery, everywhere in the world, with our competitive prices. With the Send Messages app you also automatically comply with local regulations.
Use the Send Messages app also for appointment reminders and notification messages.
Send SMS online within one minute
No technical knowledge required
ISO 9001, 20000-1 and 27001 certified
24/7 support from our Network Operations Center
Competitive rates
Try our Send Messages app yourself with 10 free SMS messages and discover how easy it is to reach your target audience with SMS.
TRY SMS NOW
---
Enjoyed this article? Please share the news!
---
---
Engage with people all over the world
Using Text, Talk, Pay and Access
We guarantee 100% privacy. Your information will not be shared.
---
---