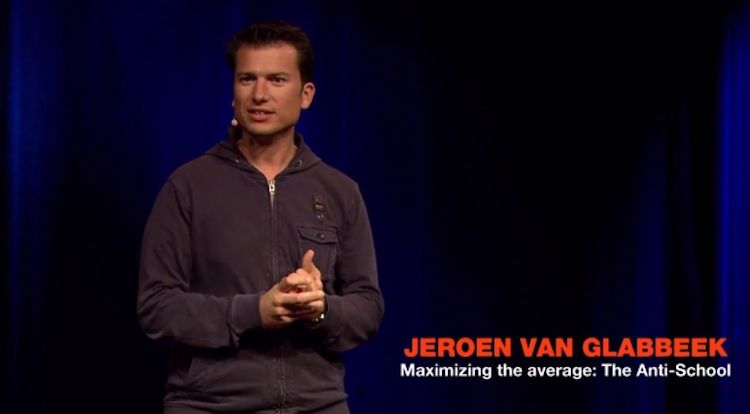 Averages are the world's greatest enemy. The current school system teaches our children to strengthen their weakest skills in the hope that one day those skills reach an acceptable and average level.
The effect? Generations of people who are kept busy throughout their entire educational life are boosting their shortcomings in specific areas, often with the help of additional lessons, coaching and professional tutoring.
This is in a nutshell the talk of Jeroen van Glabbeek during TedxBreda, which finds place on October 31st in music hall Mezz in Breda, the Netherlands. Jeroen states talent is slowly fading away and the working world is left with average people.
Jeroen van Glabbeek challenges the way the current school system encourages averageness by introducing the anti-school. Based upon several scientific examples and personal experiences he demonstrates how and why his vision works, why it opens new worlds, and brings hidden talents to the surface.
More information: http://www.tedxbreda.nl
---
---
Enjoyed this article? Please share the news!