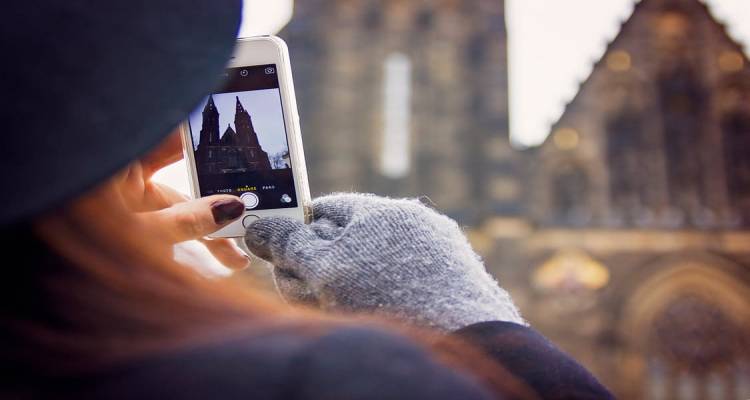 Now that winter is slowly coming to an end, consumers are looking for sunny destinations for the summer. In February, social media is overloaded with posts from consumers who've booked a holiday and want to spread their enthusiasm. Is your travel organisation ready to react to all that consumers ask and discuss via the many available channels?
According to research by the Dutch Travelnext.nl, in February consumers start writing more online messages about holidays than they did in previous months. Moreover, in this month, we find the annual peak in messages containing the word 'booked'. So, this is the time for your customer care team to be active and accessible online. Help the consumer find the perfect summer destination -via your company, of course-, answer his questions and resolve complaints. But how can you be everywhere your customers are?

Social media monitoring
With all the websites, fora and social media platforms, we understand you cannot check all of them all the time all by yourself. But since you're not the only one dealing with this challenge, many useful tools have been developed to help you with this. With these tools -to make things easier, you can find quite a complete list of tools here- you can easily keep track of when and where your company is mentioned online. Moreover, many of these tools will also let you know if your name is mentioned in a positive or negative context. This way, you will know exactly when urgent action is required.

All channels centralized
Consumers in search of a perfect vacation do not only talk 'about' travel agencies, but also want to talk 'to' you. And then, it would be really convenient if you could have all social media channels and messaging apps, such as WhatsApp, Facebook Messenger, Telegram and WeChat, monitored by all your colleagues at the same time. And it would be even better if this could be done from one user friendly dashboard that allows you to store, label or transfer conversations, right? To make this possible, you can now rely on the user friendly customer care tool GIN.

Prevent holiday stress
And then, the first questions from consumers start coming in. "Where can I find the cheapest hotel?", "What destination is suitable for families with young childen?" and "I'm on a holiday but I did not get the room I've booked". In short: "Help me!" One question will be more urgent than the other. And some questions are easier to answer that other remarks. To make sure your customer care employees will not be in dire need for a holiday themselves after one day of work, you can spread to burden. By implementing chatbots to answer the most frequently asked and easier questions, all consumers will receive an answer as fast as possible, and your employees will have the capacity to even answer the most complex questions as soon and and correct as humanly possible.

Want to know more about the possibilities of our customer contact tool GIN and the integration of chatbots? Please contact us, we are more than happy to help you get started.
CONTACT
---
---
Enjoyed this article? Please share the news!