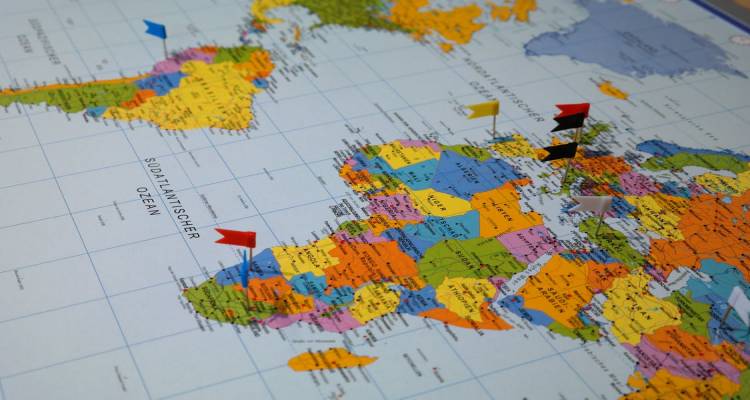 SMS is an effective way to instantly reach people all over the world but is comes with a wide range of national habits, restrictions and options. Our international colleagues explain what (not) to do if you want to target consumers in their region. Here is their advice for international SMS.
Sending international SMS to The Netherlands
In the Netherlands, both dynamic and alphanumeric Sender ID's are allowed.
Also, short codes and long numbers are allowed once you've registered your service.
When it comes to international SMS content restrictions, the Netherlands only prohibits abuse, meaning spam or phishing messages.
06-numbers (standard mobile numbers) may only be used for person-to-person messaging. Unlike some other countries, in the Netherlands you now will need an 097-number to enable two-way messaging between applications and people (A2A, A2P & P2A). CM can provide you with a number.
Sending international SMS to Belgium
In Belgium, it is mandatory to use a shortcode that is a 100% free for the end user. Free short codes always start with 8xxx, for example, 8850. Dynamic (alpha/numeric) Sender ID's are not allowed.
Before sending an SMS campaign, consumer Opt-in is mandatory. This can be done via SMS, Voice, Paper, Websites et cetera.
The Belgian Blacklist Mechanism requires companies to handle immediately process STOP' opt-out messages sent by consumers.
Though there is no regulation on sociable hours, marketing campaigns are advised to be sent between 7AM and 7PM on weekdays.
SMS in Germany
Unlike many other countries, Germany allows both alpha- and numeric Sender ID's.
Though many countries require registration of the sender, in Germany this sender pre-registration is not necessary.
Messages in German are deemed to be more trustworthy than those in English, so it might be worth having your campaigns correctly translated.
Personalisation is not just a matter of making the message more appealing, but for security as well. By personalising, the more cautious German can be sure the sender knows him and the message isn't spam.
SMS in The United KingdomSMS in FranceSMS in APACSMS in South-AfricaThe points mentioned above on international SMS, are just a selection of the tips and advice we can give to send out successful marketing campaigns to consumers all over the world. Of course, our (inter)national colleagues are more than happy to tell you more. Contact our international offices for more information on our SMS Gateway or try CM's Marketing Campaigns now.
CONTACT
---
Enjoyed this article? Please share the news!
---
---
Engage with people all over the world
Using Text, Talk, Pay and Access
We guarantee 100% privacy. Your information will not be shared.
---
---